Photo Gallery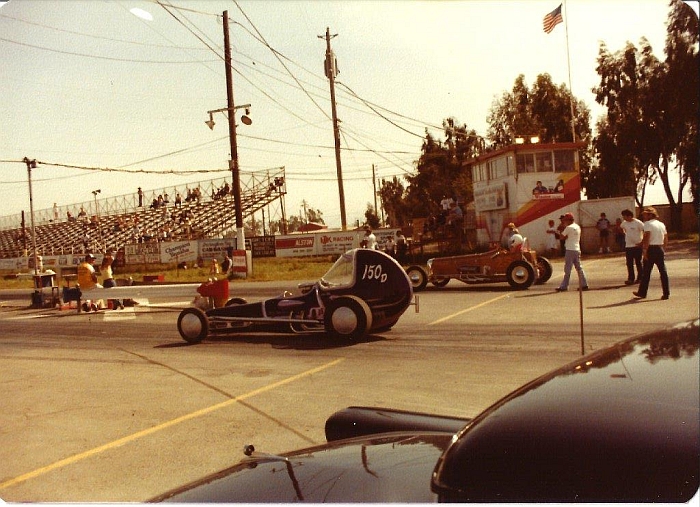 Ed Cortopassi with Glass Slipper in near lane, Art Chrisman's #25 dragster in far lane.

When Ed Cortopassi was thinking about putting the Glass Slipper in running order for the nostalgia drags, he thought about using a Flathead Ford as it was originally built; with the flathead it went 181 at Bonneville in 1955. In the end he used a small block Chevy similar to the way it was when he set some world records at March AFB in 1958. There he went 168.85 in the standing kilometer with an unblown Chevy 302.
---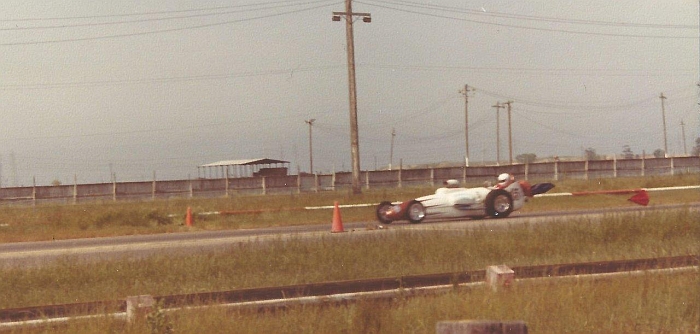 Chrisman and Cannon Hustler at the Nostalgia Races at Fremont/Baylands Raceway
---
This 1939 Ford 1 1/2T Flatbed Truck belongs to Russ Williams of Albion, CA who did the restoration work on it including paint. It has some unique features including a (stock) sliding rear window for great ventilation when the windshield is cranked out! Now all that he needs is a higher speed rear end ratio to get down the road.

---
Eric Lasner's Model A
---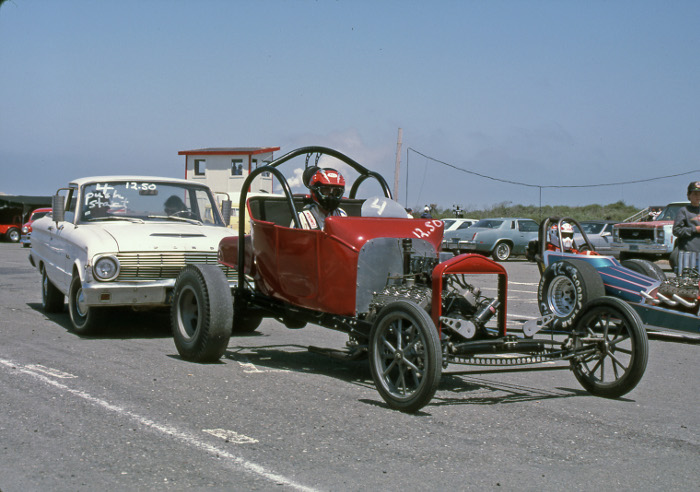 This is a 1924 Ford roadster with a flathead Ford engine setup for drag racing. Originally built by the Martin brothers in east Sacramento in the late 40's it has run at many of the drag strips in northern California. Red bought it in 1964 from their father and has owned it since.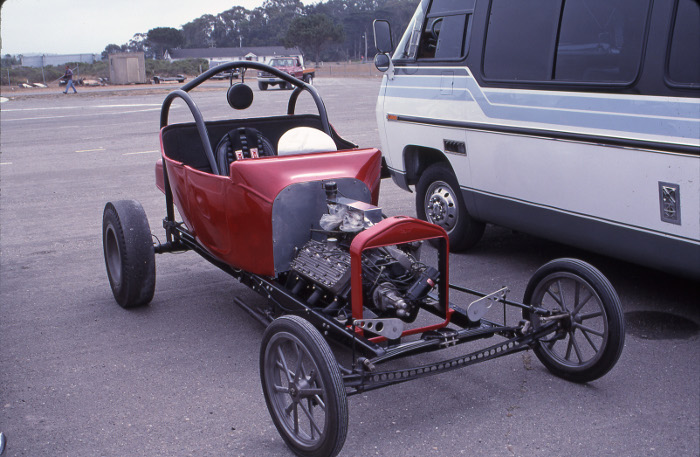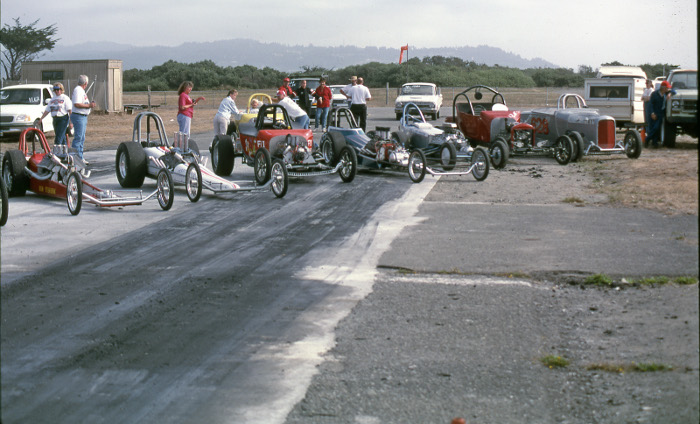 A scene at Samoa Raceway; the vintage races ram-rodded by Pat and Billie O'Shaughnessy in the late 1990's