Welcome to Red's Vintage Parts!
Red's Vintage Parts has parts and supplies for many older vehicles, with emphasis on engine parts. We are located just off Highway One near Fort Bragg, California.
Red has been building engines since 1959 and working on Model A, Flathead Ford, and more modern Fords since 1955. We have a fairly complete engine shop including a crankshaft grinder, balancer, rod machine, head shop, and supporting equipment.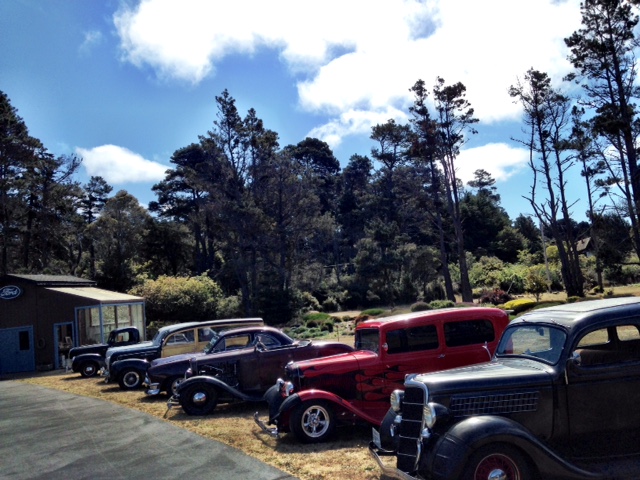 Redwood Empire Early Ford V8 Club Tour
---
Check out stories that Hot Rodders are sharing with us at Hot Rodding, Then and Now
---
Red's Vintage Parts is just Red and Marilyn, and we will not always be available to the internet and the phone. If we are here, we answer the phone -- if not, please leave us a message at (707) 964-3230. We will get back to you as soon as possible.
Shipping will be done as quickly as possible, but if we are away from the shop your order might not be shipped for a few days and we hope you understand that. Your orders will be confirmed when they are received and we will advise you when we expect to ship at that time.
Red's Headers is now owned and operated by Jim Davis at Thousand Palms, CA.
Thank you,

Red Hamilton